Private transfer Skopje Airport (SKP) to Thessaloniki
Online booking and payment, instant confirmation
How to get from Skopje Airport (SKP) to Thessaloniki by taxi
Taxis are readily available in Lyon to transfer you from the airport to your final destination. Skopje Airport are the most convenient option for those arriving with lots of luggage or outside the hours that tram is operating. The transfer takes around the same time as the public transportation, around 30 minutes, but the journey can be affected by rush hour traffic. However, be aware that taxis in Skopje Airport do not come cheap.
Taxi fare from Skopje Airport (SKP) to Thessaloniki by taxi
Taxis are metered in Skopje Airport, so you may find that the price is significantly affected by traffic if you take a taxi at rush hours. You can expect to pay, in standard situations, around 115€ for a taxi. Additionally, after-hours fares are in effect at evenings after 19:00 pm which can almost double the price of a transfer.
Private transfer Skopje Airport (SKP) to Thessaloniki
Book a trained, English-speaking taxi driver to pick you up at the same price as a regular cab from the line
Best drivers

Hand-picked english-speaking drivers

Flight monitoring

Drivers are always on time

Quality support

24/7 email & phone support

Cancel up to 24h before and get a refund

Edit or cancel transfers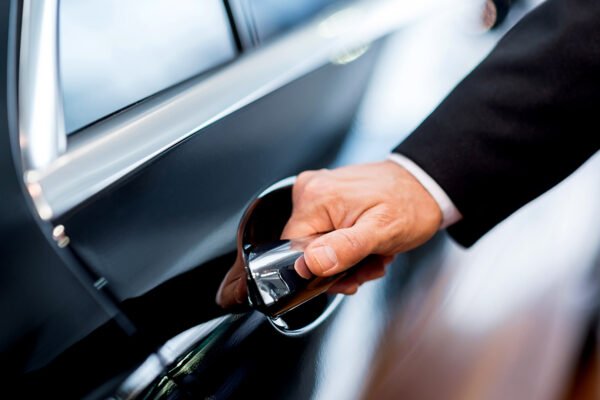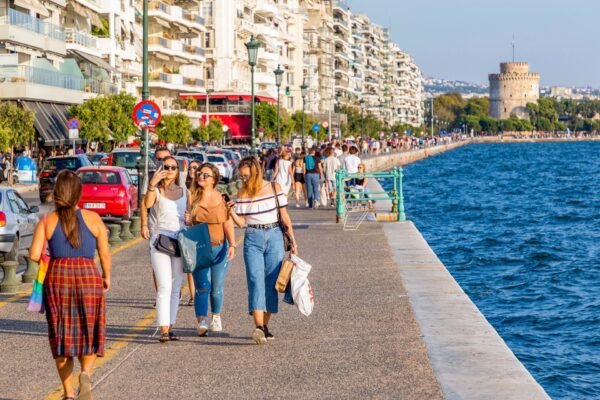 Taxi Skopje Airport (SKP) to Thessaloniki
The city of Thessaloniki was founded in 315 BC by Cassander of Macedon and was named after his wife Thessalonike, daughter of Philip II of Macedon and sister of Alexander the Great. An important metropolis by the Roman period, Thessaloniki was the second largest and wealthiest city of the Byzantine Empire. It was conquered by the Ottomans in 1430, and remained an important seaport and multi-ethnic metropolis during the nearly five centuries of Turkish rule. It passed from the Ottoman Empire to Greece on 8 November 1912. It is home to numerous notable Byzantine monuments, including the Paleochristian and Byzantine monuments of Thessaloniki, a UNESCO World Heritage Site, as well as several Roman, Ottoman and Sephardic Jewish structures. The city's main university, Aristotle University, is the largest in Greece and the Balkans.[14]